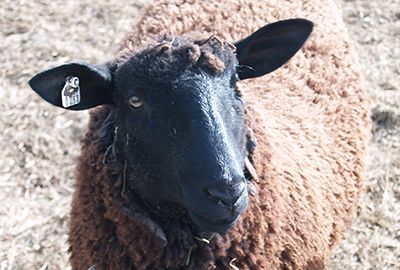 Today was a glorious fall day and Jaala and I took a little field trip. I'm doing an article for the next Knitcircus about
Rainbow Fleece Farm
, outside of New Glarus WI, for our series on small scale yarn and fiber sources.
We then went up to Mt. Horeb where we ate a delicious lunch at
The Sommer House Cafe
, after which we mosied down the street to Dane County's newest yarn and fiber shop,
The Cat and Crow
(no website).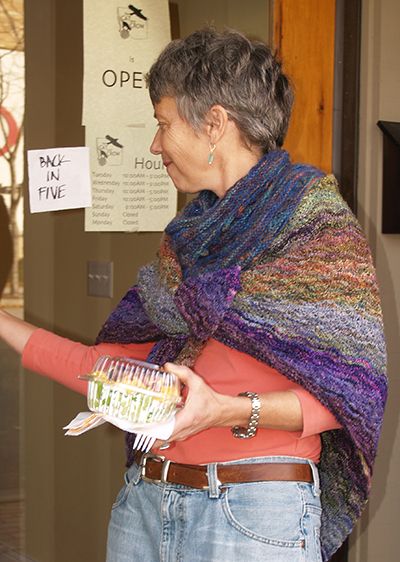 Co-owner Mo Brown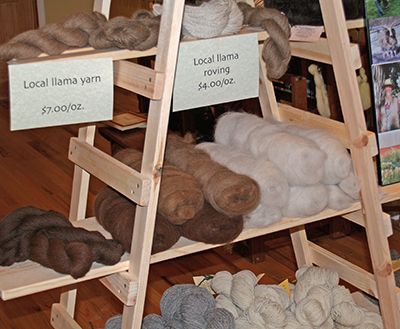 The Cat and Crow
specializes in locally grown and/or fair trade products. Right now, most of the yarn comes from co-owner Mo Brown's own sheep. Mo dyes yarn and roving, and will be getting a nice dye studio space in the back room of the shop soon. The Cat and Crow also carries some yarn and supplies that are neither locally produced nor fair trade. When they sell these items, they give a percentage of each sale to a local cause. If you are looking for a special yarn that you might only find in Wisconsin, check it out!