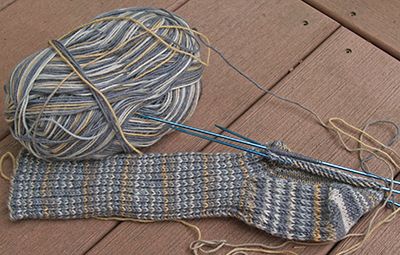 The vacation sock. This pair will probably be for my dad when done. It's a Regia yarn I bought on deep discount somewhere.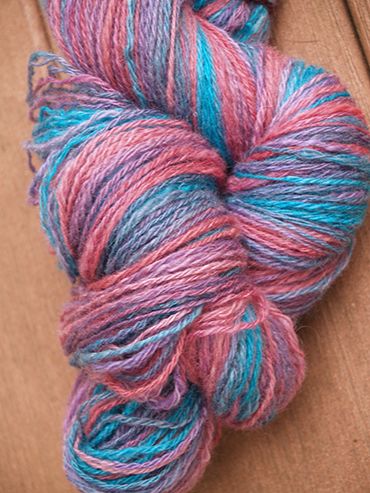 This is some yarn I spun this summer. I'm not entirely happy with it, but the worst flaws don't show in this picture. Coincidentally, the colorway is very similar to some roving I got in a swap earlier this summer, but I believe they are from different sources.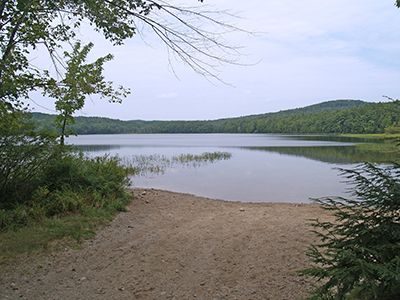 This is our top secret swimming place in NH. It was a gorgeous hot afternoon when I took this, yet we were the only ones there. Of course, right after I took the picture, a bunch of other people came.