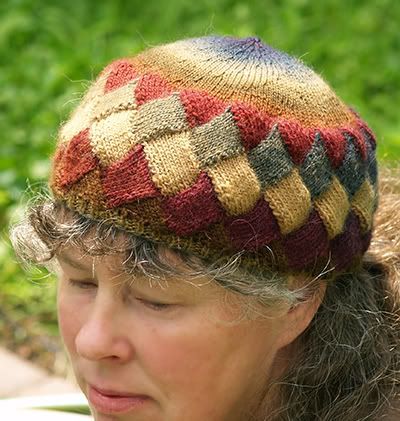 Well, I might become an entrelac convert, but only in a limited way. I'm pretty happy with how this turned out, first attempt at a fiddly new technique and all.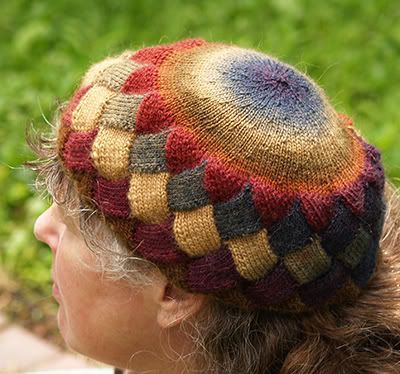 I don't think I can stand to write a pattern for this because I sure don't want to talk anyone else through Entrelac 101. And in the round, at that. But if you already know how to do it or can handle looking up a tutorial on your own, I'll probably make a rough guideline to making a similar hat. But not a word-by-word pattern. Because I surely don't want to hear about it when it goes wrong, which it's likely to do!
Some Details
Yarn: Mini Mochi, 1 50 gram ball. I can't find the ball band for the colorway right now.
Needles: US #2 double points.
Size: pretty darn big: it fits my head!