The strawberries are ripening! I think in a few days, we'll have a whole bunch at once. This was the first one:
I ate it two nights ago. It was
so good
!
For some reason, we have this one solitary great big dark purple iris: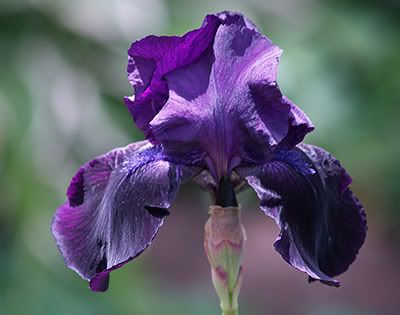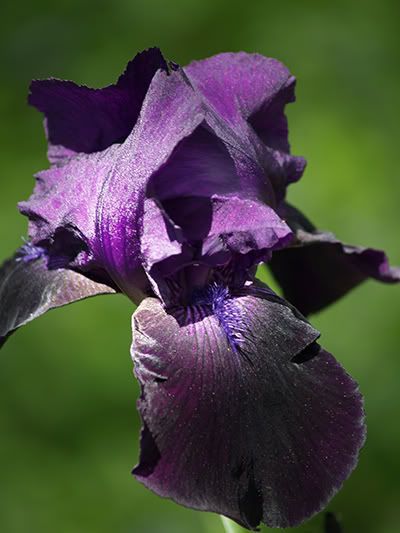 It's not a Siberian Iris: it's a way more substantial flower.
I was strolling around my neighborhood the other evening and I was quite impressed with all the big stands of irises in bloom. There must have been some great bargains on iris corms last fall, because I don't remember seeing so many around in previous springs. They sure do look nice, though. I think I might need to buy a dozen for Mr. SABLE this fall and see what he does with them...