Here's a brief review of activities Chez SABLE.
On Monday we got our car back from the repair shop. It appears that they have really, finally, definitively fixed that problem. Of course, if we had known two months ago just how deeply we would be in to resolve it, we might have chosen to donate it to a charity and cut our losses. Even after all the credits we got from them for work that didn't fix the problem, we still spent $3000 keeping that car running. Just for giggles, I looked at some other 1997 Windstars on Craigslist. Now, most have twice as many miles on them as ours, but they also were asking less than $2K for those cars. Hmm. So, all my readers with stalling cars, check the blue book on the car before you go to the garage! I have a sense of guarded optimism about this car now. I kind of hope it might go another 60,000 miles without too much ongoing expense.
In other news, Mr. SABLE has been settling into his self-employed lifestyle. He prefers that term to unemployed. He has a few prospects that might lead to a job offer, but not much to do about them in the short run.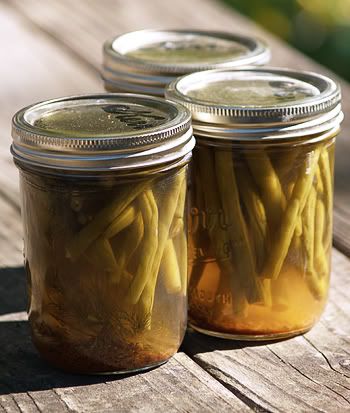 Over the weekend, Mr. SABLE and I made hot dilly beans. My SIL makes these every year and we've been given an occasional jar or two here and there, but not nearly enough to keep me happy. I love these things! It finally dawned on me that there was no reason we couldn't just make our own. The supermarket had pitiful unappealing beans for several trips while I was getting excited about this plan. Then they had no beans! Finally, I went in on Saturday and they had restocked with fresh, plump, wonderful looking beans, so I bought a big bag. We made 8 pints, though a few were on the scant side. Haven't tasted them yet, because we're supposed to let them sit at least 2 weeks. Another 10 days! Can I wait that long?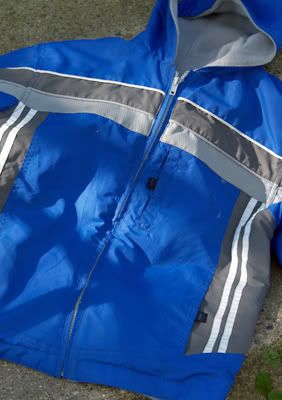 Today I replaced a zipper in a lightweight jacket of the Little Emperor's. I bought this in the spring at a big-box store and when the zipper broke, debated about whether or not I should bother fixing it. He does really love it and it's not that old. The replacement zipper was under $4, so not an expensive repair. I decided on the quick'n'dirty method outlined in the Tightwad Gazette books. Rather than actually ripping out the stitches that held in the old zipper and fitting the new one in between the lining and the shell, I just cut the teeth off the old one, then sewed the replacement to the back of the opening. It's not elegant, but it does the trick. The jacket is no longer reversible, but he only wore it nylon-side-out anyway. My guess is that he will outgrow it by spring.
Now that I've done this one, I'm eyeballing the collection of winter parkas with broken zippers that Owen left in his wake.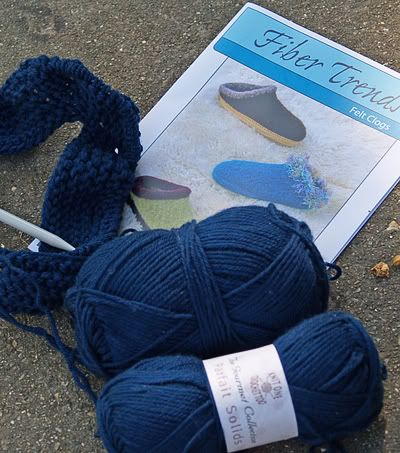 Also today, I cast on and started a pair of slipper clogs for Mr. SABLE. He gets very cold feet sitting around in the winter. He doesn't like to wear shoes inside because his feet are already REALLY big: size 13.5. I have some very thick leather I plan to use to make soles for these. Stay tuned.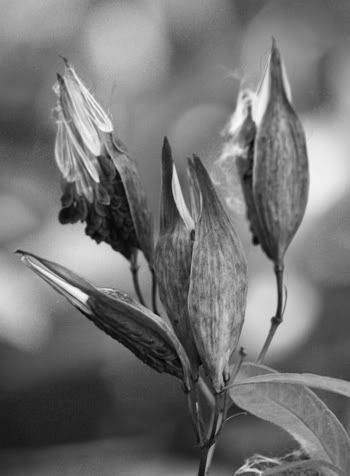 And finally, here are some milkweed pods.