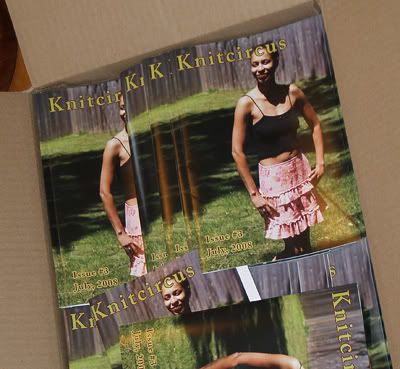 Soon I'll be getting some envelopes stuffed to those of you willing to help distribute to LYSs in your area.
But it's a crazy week coming up, and following on an utterly insane week just past.
So, the 'zine: well, I think it looks pretty good. There were a few glitchy things that happened right at the end, resulting in a bit of confusion (on my part) and a couple little edits and improvements that should have gone to press were left out of the final version. But it was a huge learning experience. It can only get better from here, right? This issue was a bit heavier on sewing, but the fall issue will be fatter and heavier on knitting. Stay tuned.