This Swallowtail emerged in our garden yesterday. I got this image of it while he was still drying his wings.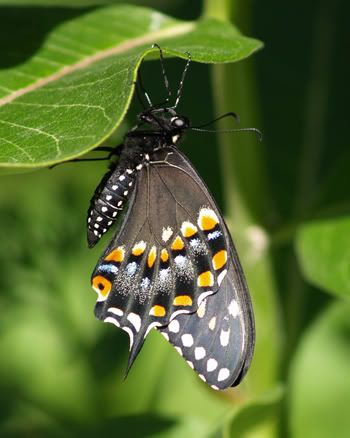 Here's a closer view of his face: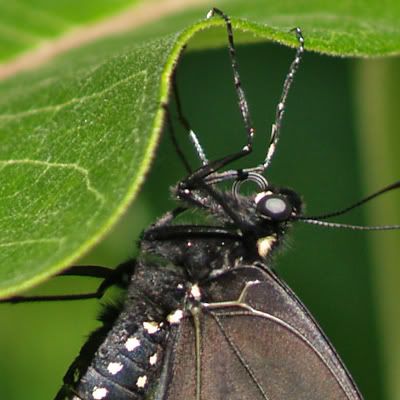 I tried stalking a monarch in the last couple days, but that one was too manic to stay put for even a second. Later in the season they settle down more and pose for pics.