Or

The Gourmet S'mores Knitting Camp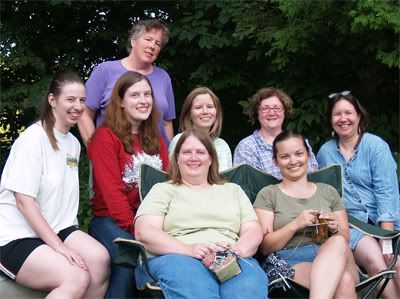 I took three group pictures. This one was the best for everyone but me. So, I pulled a fast one. I took my head off of one of the others and photoshopped it onto myself in this picture. But everyone else was smiling nicely!
A great time was had by all. We ate, drank, went yarn shopping, yakked it up, slept a bit. Some of us even went swimming!
Now I'm off to bed. Must rise early to fetch Owen from Geek Camp in St. Paul.

The Swap
Meanwhile, here's the yarn we all brought to swap around/destash.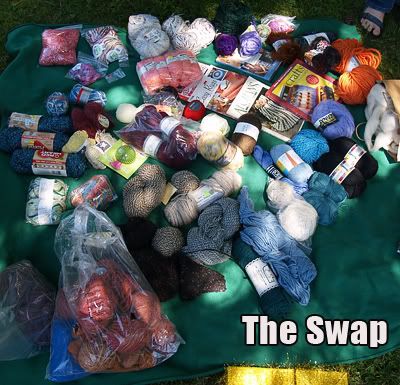 Somehow, I came home with more yarn than I unloaded. Hmm.