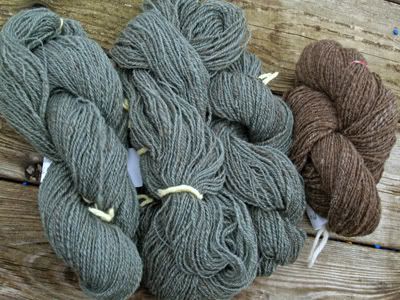 In the past couple weeks I've been plugging away at a couple of longer-term spinning projects. The Mossy Merino/Yak blend on the left is more than half of the total I'll do of that. I have about 60 grams left of the the carded blended fiber, which should go pretty quickly. I'm too lazy to count yardage, but it's about a fingering weight 2 ply.
The brown on the right is the first of what will eventually be a sweater-quantity of 3 ply sport weight. This is from natural brown merino/romney crossbreed. I had most of a bobbin of singles sitting around for several months and finally made some more to at least get that plied.
More views of the same: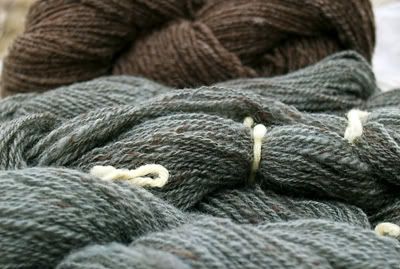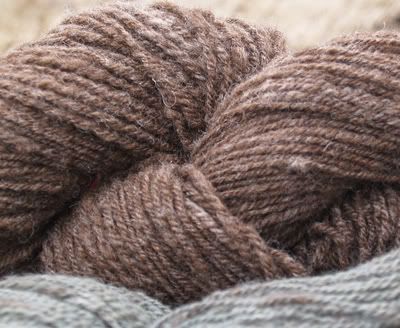 My plan is to finish up the mossy merino, then go back and finish a batch of Shetland/Alpaca blend I bought at Wisconsin Sheep and Wool in the fall. That's another 3 ply, kind of DKish and I have about 8 more oz to get through of a 1 lb bag.
Then,
when all that is done and my bobbins are empty, I'll resume plugging away at the merino/romney cross batch, since that's kind of a lifetime commitment. Or, feels like it at this point.