A very photo heavy post
And just kind of heavy, too.
Many of these get bigger if you click them.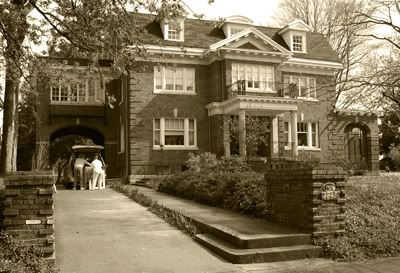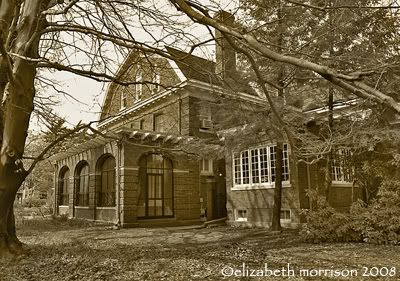 I made my last trip down to Quincy Illinois yesterday, to retrieve stuff from my grandmother's house.
My grandmother was not an easy woman to love.
This house was built for my great grandfather, who was a prominent merchant in the late 19th and early 20th centuries in Quincy. It was a thriving Mississippi River city then. By the time I came to know Quincy, it was a small city with a dying downtown and strangely disproportionate number of old people living on trust funds. But I'm getting ahead of myself. My grandmother was born in this house and she died in it, too. In the intervening 96 years, she lived in some glamorous and interesting places, partied with great exuberance, and made life miserable for the people closest to her. She never stayed away from Quincy for long.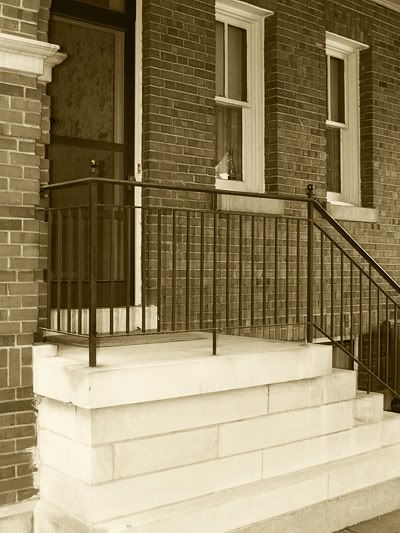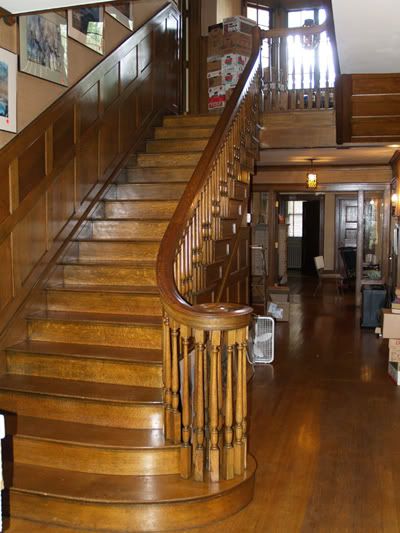 These stairs were the most amazing thing to me when I was a child. They're still pretty spectacular.
Some rusting metal lawn chairs in the back yard.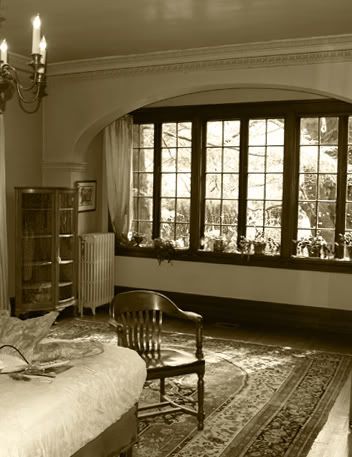 So much of the family drama played out in this room. It was built on during my great-grandfather's declining years, when he could no longer handle stairs. He died in it. For many years it was the preferred socializing space, less formal than the living room. My grandfather died in it in 1999, at age 96. My grandmother died in it at age 96, in 2007. A tradition that will not continue. The house will sell as soon as my parents finish emptying it.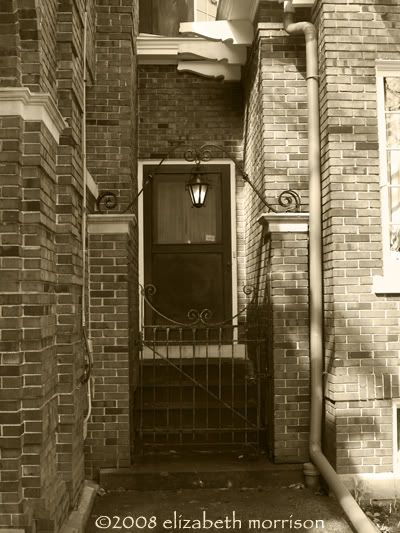 The attic.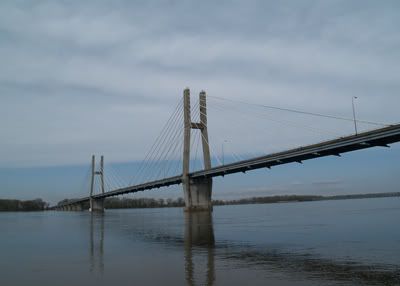 The river and the bridge to Missouri.
And while I was away, picking out some of her paintings and refusing many offers of vintage table linens, I found that The Garter Belt site has vanished. This was not unexpected. Just a strange juxtaposition on the day when I say farewell to things and places that are receding into the past.
Going forward, look for more of my patterns to appear here on the blog. And I guess I'd better get my butt in gear on that website, too.