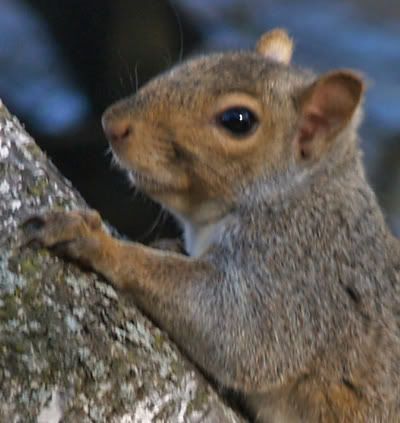 This is one of the two squirrels who have been feasting on our jack-o-lanterns in the front yard. They are very forward.
Thank goodness we got through Halloween. Both kids are still alive and, although they are living on candy, they are calming down because the anticipation is behind them for now. Until December...
I got a wonderful package in the mail today. Well, they attempted delivery yesterday, but I went off on errands and wasn't home to sign for it. Today I trotted off to the P.O. and retrieved it.
Both of these pics get bigger if you click, for that total yarn pr0n experience.
Feel the Kauni love!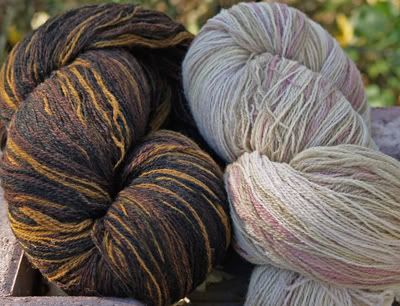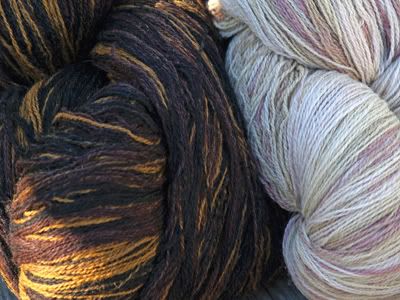 Don't they look happy together? I have plans for these two. I also have a cone that turned out to be camera-shy, of mixed dark blues and purples, very lovely stuff. When I was ordering, I couldn't decide from the online photos if the pale yarn would want to marry the browns or the midnight blues. I think she wants the browns.
Today I finished the front of the long-running WIP, Scott's Tweedy Sweater.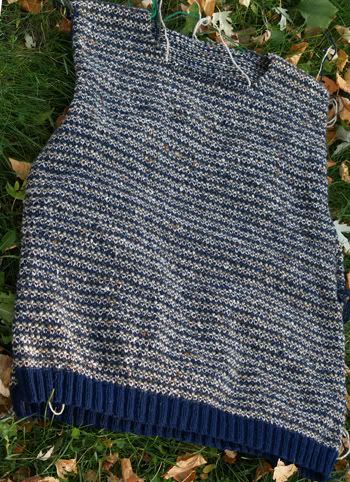 This photo is strange looking because I was standing on a bench and at a weird angle. Front and back are joined at shoulder seams. I must be more than half-way there if there's just the sleeves and finishing to go. Let's see, look for the FO pic in about 2009. This is really an easy-peasy knit. I just need to be in the right space to work on it. It frees my brain to write essays in my head while the hands do their thing.