Fair Isle Cardigan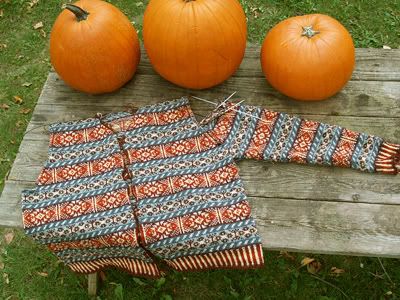 I've been working on the sleeve cap area of my first sleeve. This is new for me, because I've always done Fair Isle sweaters in the traditional way, with a drop or modified drop sleeve and picking up stitches from the cut steek to work down to the cuff. I think I'll like the result, even though I'm not someone who ever minded the drop-sleeve look.
Here's a detail of how it's working out.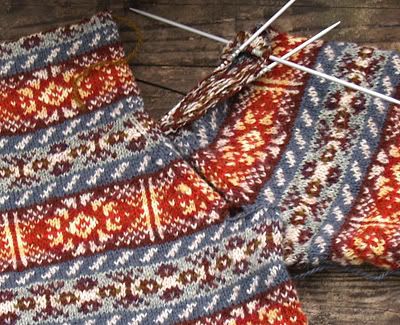 I plan to continue the sleeve cap decreases until the top of the next red band, then cast off straight across the remaining couple inches of stitches.
Scott's Tweedy Pullover
This is one of my longest-standing WIPs. It's been in progress about 2 years. It's not a UFO because I still plan to finish it and I do work on it from time to time.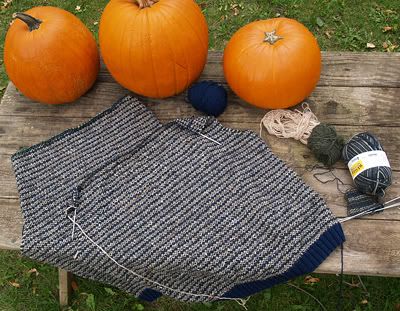 There's nothing especially difficult or even time-consuming about the pattern. Just a simple slip stitch pattern using 3 fine-gauge yarns and #3 needles. I think it's the purling back that gets to me. I don't mind purling, but my left hand does. I feel like all my knitting progress has been a bit slow lately because my hand is hovering on the edge of mutiny.
Here's a detail of the stitch: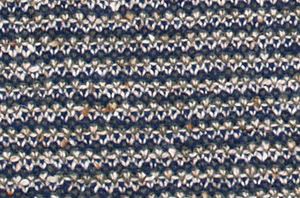 I'm coming to the conclusion that spinning really seem to aggravate the CTS. I hate to think about that. I'll try playing with my posture and holding my fiber differently, but I wonder if my body's telling me I'm not meant to spin.