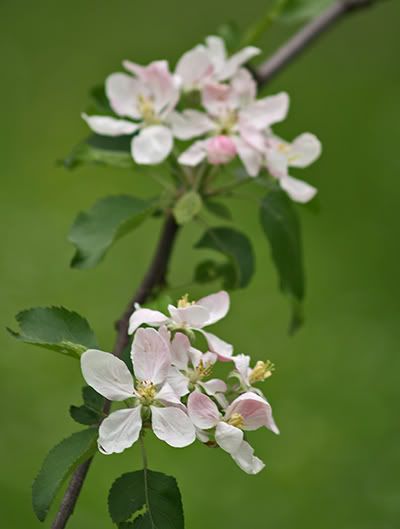 Blossoms on the Mother's Day Apple Tree. We might even get more than one apple this year!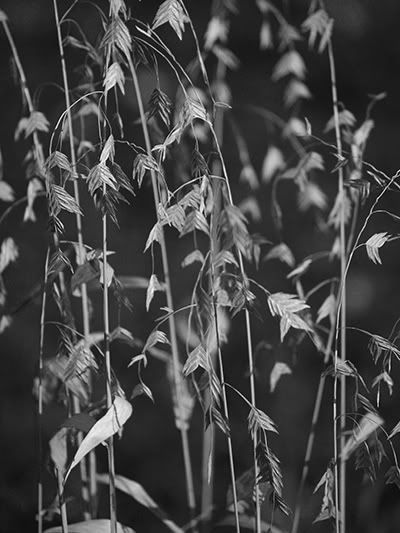 The dried oatgrass from last season. New stuff hasn't come up yet.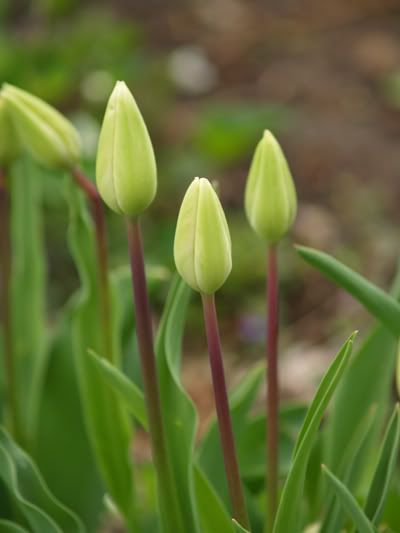 Some tulips getting ready to do their thing.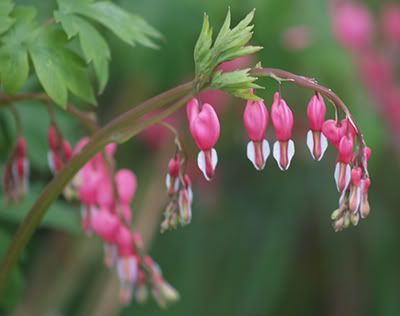 Bleeding hearts. These are looking so happy, we might need to divide them and spread the love around.
This year for Mothers Day, my guys brought me a couple of pink spireas, after I dropped a few totally-not-subtle hints that I would like them for a particular space near our porch. This morning, while the air was cool and crisp and sunny, Mr. SABLE and I dug and loosened up the intended weedy patch. We removed a big garbage barrel full of dandelions and such and got the spireas planted. I need to go get some magenta petunias to go around, but at least there's a lovely bed all ready for them. It was nice out digging around with the Mister. By myself, I get kind of overwhelmed, plus, I'm never really sure where he might have something special that I shouldn't destroy. The little guy was playing with the neighbors and Owen was chatting with strangers online or something.
All in all a satisfactory day, though some muscles I'd forgotten I had are talking to me now.