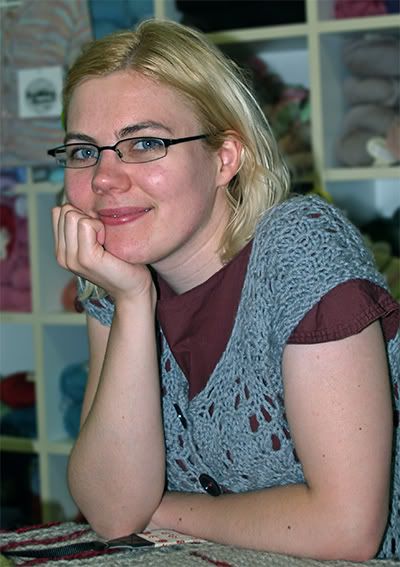 Yesterday
Jaala
& I trotted on down to
The Knitting Tree
to meet
Ysolda Teague
and give her our big Wisconsin Welcome! We may have slipped her a few copies of Knitcircus, too, while we were at it. She has a new self-published booklet of patterns,
Whimsical Little Knits
, and it's really cute. The projects are indeed, whimsical and little: hats, toys, slippers, accessories. Give it a look.
In other news, I've finished the main body section of one of my big secret projects. On to the sleeves... It's pretty realistic to count on getting this done by mid-June if I'm diligent. I realized that the other big project I hoped to get done for the August Knitcircus will just have to wait until the October issue.
By the way, if any of you have any nice patterns for fall garments for adults that you would love to see in print, send them along! We could definitely use a couple more to round out Issue #7.