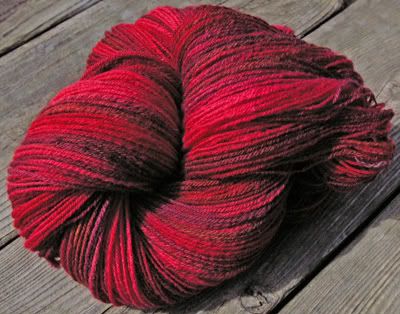 I made this yarn for my friend Jaala. She loves bright colors. When I saw this roving at the Sow's Ear last week, I knew it would be perfect for her.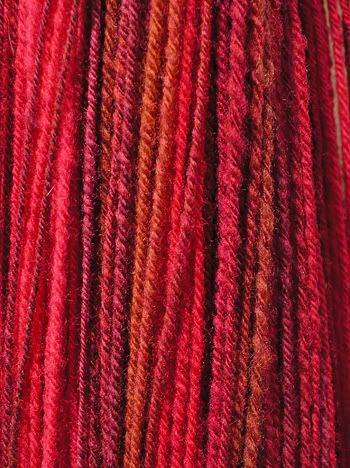 detail
You can see in the detail shot that it's not perfect. I have some very thin areas and some thicker areas. But it's pretty nice.
This is from Mountain Colors Targhee Top. The color was Ruby River. It was four ounces to begin with and there was very little lost along the way: maybe couple of grams at most. I Navajo-plied it to keep the color areas mostly together. Approximately 380 yards: my guess is it would be a nice sport weight yarn.
It was a fun burst of color to work up.