After a recent frustration with some alpaca, I wanted to spin something fast, easy, and fun.
One ply came from this: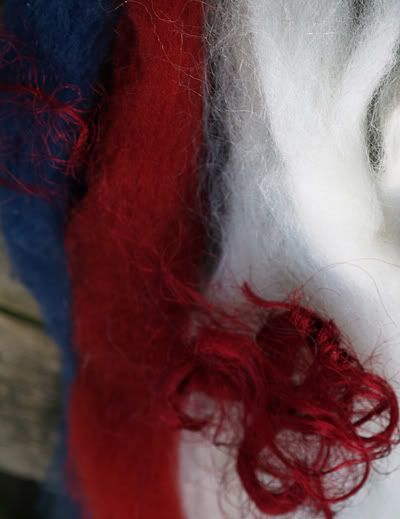 I took some white wool and mohair from the giant Brown Sheep mill ends batch I bought a while back and blended with some red and blue generic wool I got at Wisconsin Sheep and Wool last year, plus a bit of red silk thread from sari-silk ends.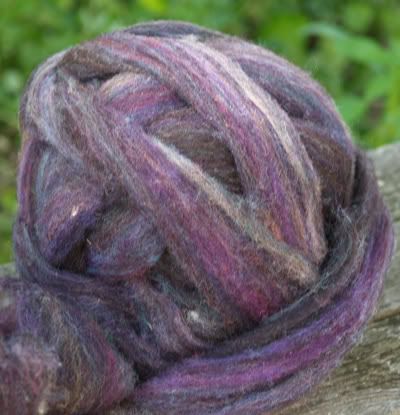 The other singles came from this batch I bought last winter at The Sow's Ear.
All in all a very fast fun fiber to spin: wooly and smooshy. I don't have any specs on the finished skein, but it seems like a good fingering weight to me and feels light as air.
I have enough of all the parts to make a whole lot more of this.
In Other News
I saw the Wiener Mobile again last night, parked in the same place as last time, on a side street about a block from my house. Either someone takes the work car home or has a honey on the side. Hmmm.