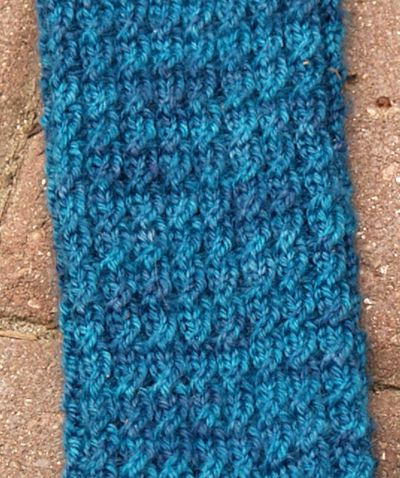 I finished these socks last night, though I still need to darn in ends and give them a little wash. It's a simple twisted rib stitch on the leg and top of foot. I think there are patterns out there for the same thing, though I didn't use one. The yarn is Turtle Feet by
Turtle Cove Farm
. I really enjoyed working with it. Nice saturated color and a pleasingly dense fabric on US #1 needles.
This morning I cast on for this thing. No, it's not a boomerang. I think I'll be giving it away when I finish it, as I know a person who it will suit perfectly. Stay tuned.
Out in the yard, lots of stuff is in bloom!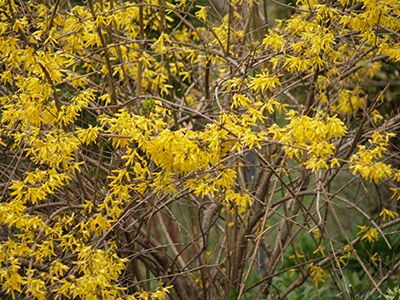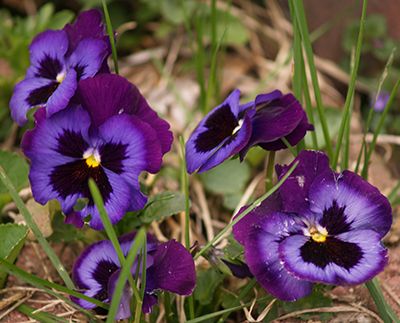 I want to know why "pansy" was an old-time insult for a man who was considered weak. These pansies apparently overwintered in Wisconsin! These are tough flowers! They might be the toughest annuals around. Don't be messin' with pansies.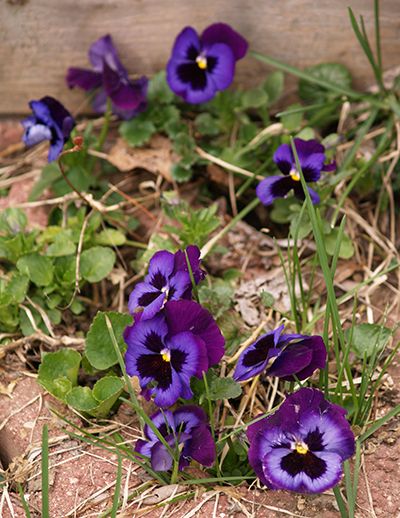 All we can think of is that we had an early and thick snow cover that stayed there all winter, thus protecting them from a deep freeze. Our soil seems to have warmed up much earlier this year than it has in many previous years, so I think it never froze as deep or hard as it would in a typical winter, even though our temperatures were fairly typical.
Mr. SABLE is off in Phoenix this week. The boys and I are doing ok so far, but it's only been one day.