I've been doing a bit of sewing lately.
This tote bag was for a Something Handmade swap. It's red ultrasuede and lined with a colorful cotton print I got in a remnant heap a few years back.
The webbing for the handles was also in my stash. I can think of a few things I should have done better, but on the whole, I think it's ok.
My younger son has been wanting a wallet lately. I'm not sure why, because he never keeps money long enough to need somewhere to store it and he has only one card, his library card, that would go into it. We searched a few thrift shops with no luck. Not too surprising that there were many women's wallets and no men's. The men get one and wear it out. The women replace it as the mood strikes. Anyway, after poking around online at other folks' handmade wallets, here is what I came up with: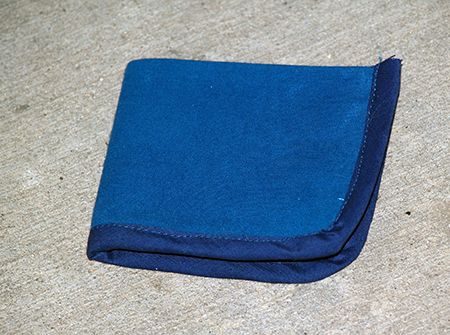 Again, room for improvement, but it was my first effort at this, I was working without a firm set of directions, and I was committed to only using stuff I had on hand. So, for a prototype, I call it a win. My son would like some velcro or a snap to hold it shut, which is a good idea.
In Other News
It has been a crazy time in Wisconsin lately. The kids have been out of school since Wednesday while the teachers, and many others, have been protesting downtown. I think the governor is wrong about this bill and doubly wrong about his approach in forcing it through. I can accept that political decisions get made that aren't the ones I support: I can't accept an attempt to rush through something as complex and important as the items in this bill on less than a week's notice.