Well, that's another year done with! When I stop and think about exactly what decade this is, I feel like a real old fart. Considering I turned 49 on my birthday in November, I guess that makes sense.
Since I last posted, I wove this scarf for Owen: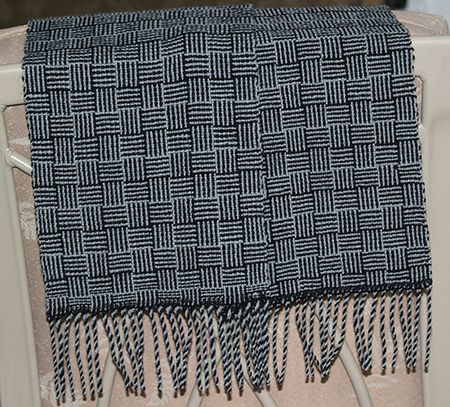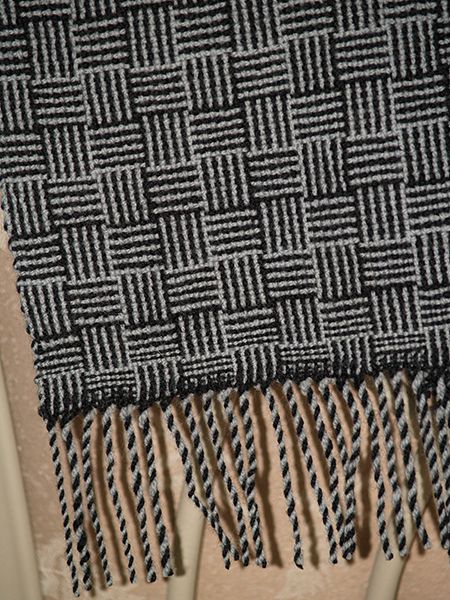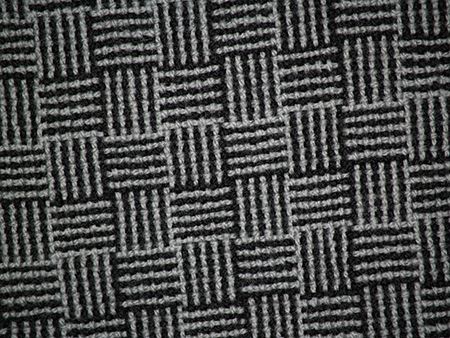 I'm still not very good at planning for how much extra warp thread it takes to get the finished length you want when weaving, so this is a bit shorter than I was hoping. But it is long enough to be a scarf.
I also finished knitting this scarf: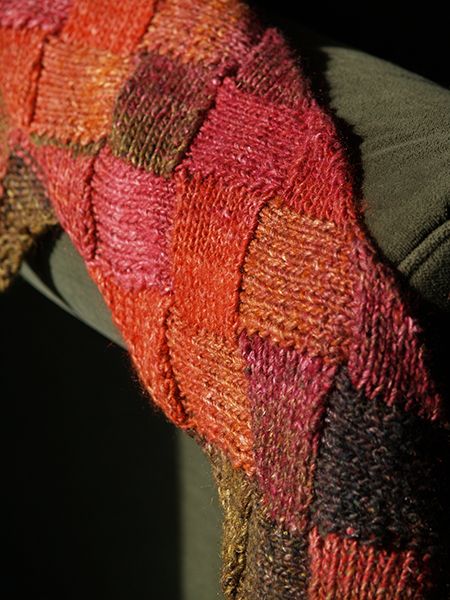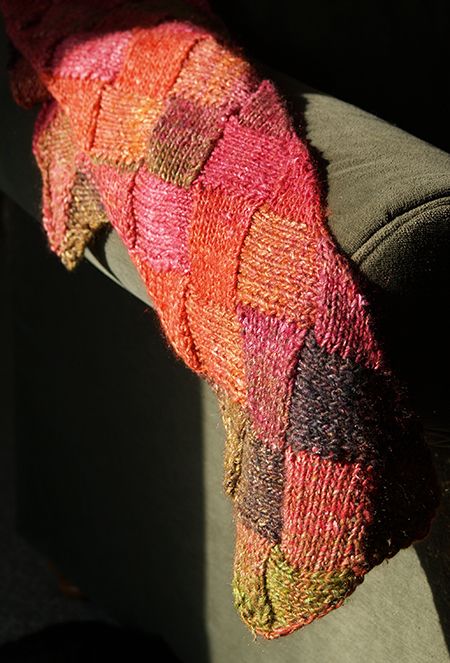 That's some chunky weight Noro Silk Garden I bought from a de-stashing sale last year. I tried a few different ideas with the yarn, and it seemed like entrelac was the only one that really worked. I'm not sure I'm the greatest fan of entrelac, but it is an addictive technique: just one more square...
I've also knit some socks, done some spinning, and made a little cowl-like thing from some hand spun yarn. That still needs a button and some finishing before I show the world.
In the past couple of weeks, I've suddenly (finally?) been struck with inspiration for new sweater patterns, which I hope to submit for publication. I knew that once I started to feel like my new lair was settled, like it had become my space, the gears would start turning. Still, it was uncomfortable when people would ask me if I was designing much lately.
I don't make resolutions, but I do have a few goals for 2011. I really hope we sell our old house this spring, as that would be a huge relief. I need to get Mr. SABLE to finish building my website and then get all my patterns available there. And I would like this to be the year I get a bit more serious about marketing myself to the knitting world.
Stay tuned!