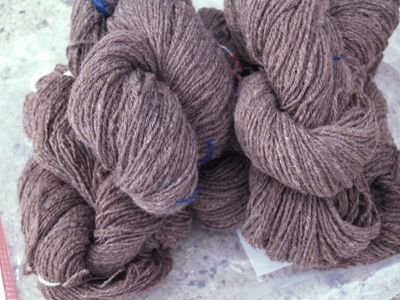 A non-spinner would probably be unimpressed with this photo. A little pile of natural brown yarn? Big deal.
Well, yeah. It's about 420 grams of fingering weight 3-ply yarn that I've been spinning on and off over the course of nearly 2 years. Is that nuts or what? Of course, I've done a lot of other stuff along the way.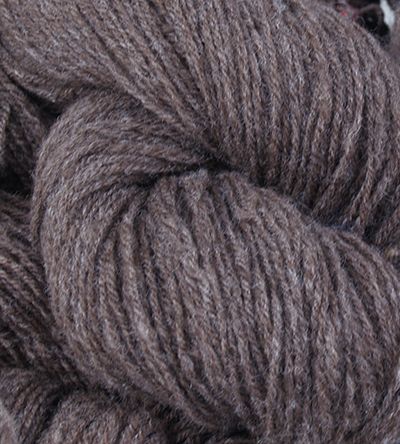 Right now I'm trying to decide if I should keep going on this and get a whole sweater's worth done, or if I should use it with a natural white fingering weight factory-spun yarn and make a nice Faroese-style stranded design.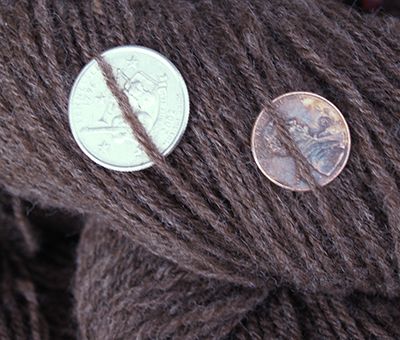 Here's the obligatory coin shot. Hmm. I'm leaning toward a nice two-color stranded design because it would be fun to spin some of the other fibers that have been building up in the last two years.
In Other News
I've resigned from my position at Knitcircus. It's been an incredible learning experience for me and lots of fun along the way. My family is hoping to move to a bigger house this spring/summer (the grant-gods, willing) and we have a lot of work to do to make that happen; like, 2 full time job's worth of cleaning, sorting, purging, and packing for at least several months. And I think my kids need some more of my attention than they've been getting. The younger son has had behavioral issues at school and at home that I can't continue to gloss over. I'll still be helping out with Knitcircus here and there: maybe doing some of the photos, definitely designing an occasional pattern. Stay tuned!